Gatorboard Signs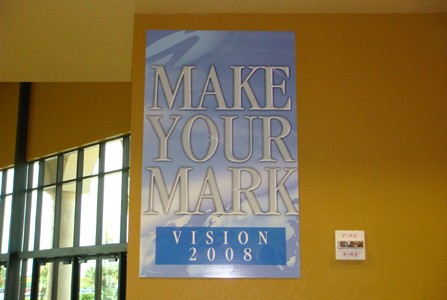 Generate interest in your products with gatorboard signs. Signquick's gatorboard signs can be used by any company wanting to advertise or promote their products or services. Full color signs are printed in high resolution using the latest printing technology. Choose any quantity from 1 to 100.
Our art department can create images from scratch or modify your artwork. We can also go straight to print with your print ready artwork. We will create vivid and realistic artwork that promotes your brand .
Why choose our Gatorboard Signs?
Excellent Materials – Signquick only uses the best materials available. Will not warp.
Best Pricing – Our graphics are a good deal. The quality is a great value. You will not find a better deal.
Custom Layouts – We can format your graphics to fit the sign. We can quickly create a design for you to look at.
Using posters as an advertising tool would increase your exposure for trade shows or conventions.
GATORBOARD SIGNS FAQS
What is the best way to get started? If you have an existing artwork you can upload it through our website. Let us know what you want with sizing and quantities.
How long does it take to make? Artwork usually takes a couple of days depending on the complexity. After artwork is completed, production takes a couple days.
What is the best way to handle the graphics? It is best to keep them straight. Make sure the edges are not creased or the panels are pushing into anything sharp. It is also a good idea to store in a climate controlled environment.
How much does it cost? Pricing depends on several factors. First is amount of art time. Second is how much material is being used. Third is what type of material we are using. Call today to get your quote.
Design your gatorboard signs online